With today's rapidly changing workplace, emerging technologies and new scientific issues, K–12 educators are challenged to prepare themselves and their students for the future.
Since 1994, NCABR's Rx for Science Literacy workshops have helped more than 4,200 educators from 95 of North Carolina's 100 counties do just that.
At the workshops, educators tour a research facility, hear from scientists about their latest research advances and take home a free curriculum and other bioscience education materials.
Each workshop is completely free to attend. You may attend as many workshops as you like.
The Rx for Science Literacy series is open to all K–12 science teachers and administrators in North Carolina as well as preservice teachers actively pursuing a degree in education.
Ocean Currents and Shifting Sands: Exploring Marine Science at the North Carolina Coast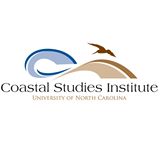 Friday, September 30, 2016
UNC Coastal Studies Institute
8:30 am – 4:00 pm
Rx for Science Literacy is partnering with East Carolina University and the University of North Carolina Coastal Studies Institute (UNC-CSI) to present Ocean Currents and Shifting Sands: Exploring Marine Science at the North Carolina Coast, a professional development workshop that explores ecosystems and processes that shape the North Carolina coast.
This experiential workshop will introduce teachers to current research being conducted at UNC-CSI. Workshop participants will engage in hands-on field and lab activities about coastal and estuarine systems, and they will learn how North Carolina is broadening its energy portfolio by investing in renewable ocean energy research through UNC-CSI and its partners. Standards-based lesson plans will be distributed for teachers to take back to their classrooms.
The workshop is open to middle and high school educators and will be held at the UNC Coastal Studies Institute on Roanoke Island.
Healthy Children-Healthy World

Monday, July 25, 2016
North Carolina Central University, Durham
8:30 am – 4:00 pm
Rx for Science Literacy has partnered with the Center for Translational Health Equality Research (CTHER) and the School of Education at North Carolina Central University, to present Healthy Children-Healthy World, a one-day workshop featuring an NIH-funded curriculum that introduces school-age children to concepts and activities that promote healthy lifestyle choices.
The Healthy Children-Healthy World curriculum is designed to engage teachers and students in lessons that integrate Common Core Math and English Language Arts and the North Carolina Essential Standards in science and healthful living for grades K-5. This workshop will help educators improve their use of cooperative learning strategies as a method for teaching health and wellness concepts that are vital to children who live in urban and rural communities. The workshop also will reinforce literacy, math and hands-on science skills. Specific topics include smoking prevention and food and nutrition.
Held on the campus of North Carolina Central University, the workshop's lessons and learning will be extended through a session with faculty scientists and a tour of the NCCU research facilities.
Workshop participants will receive free copies of printed and electronic curriculum resources.
Mapping Your Future: Careers in Biomanufacturing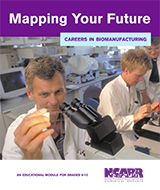 July 20, 2016
Novozymes North America, Franklinton
8:00 am – 4:00 pm
Register

The North Carolina Association for Biomedical Research will partner with Novozymes North America to provide a one-day teacher professional development workshop for North Carolina educators in grades 6-12 on the topic of biotechnology research and careers.
The workshop will feature the recently updated and expanded NCABR Mapping Your Future: Careers in Biomanufacturing supplemental curriculum, which addresses the wide range of career prospects offered by the fast-growing field of biomanufacturing.
Attendees will be provided a free copy of the featured curriculum, plus a hands-on curriculum overview, information about Novozymes North America and its development of biosolutions for industrial sustainability and efficiency, and a facility tour.