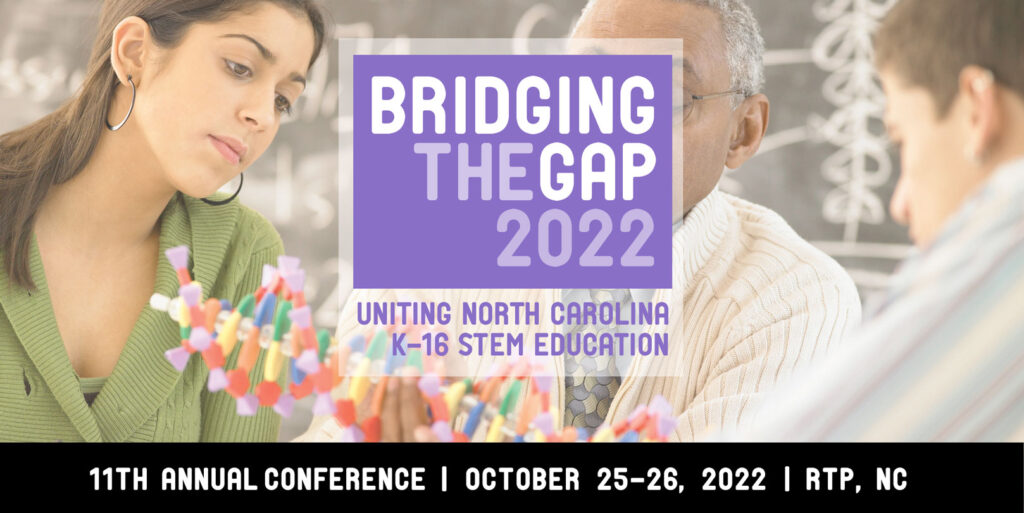 $375 FOR NONPROFITS/ $500 FOR OTHERS
What's Included?
Logo included in conference program
Logo in conference application for Android and iOS devices
6-foot exhibit table and a chair
WiFi and electricity included – most conferences charge you extra!  (deadline to request electricity is September 9)
1 representative permitted to staff table (a value of $215)
Delicious hot buffet lunches and all-day beverages on-site – right there in the exhibit area so you never need to leave the conference venue – for both days of the conference.
Optional Teacher Appreciation Raffle: Exhibitors may donate prizes for the annual Bridging the Gap exhibitor raffle – a highlight for participants of this annual conference. This raffle takes place at strategic moments throughout the conference so as to minimize interference with vendor/customer interactions.
WHAT TO EXPECT AT BRIDGING THE GAP 2022 AS AN EXHIBITOR?
Your Bridging the Gap Exhibitor Experience: The Bridging the Gap 2022 exhibit space will be integrated into the heart of the action in the conference's main thoroughfare – all on the first floor in the North Carolina Biotechnology Center's main lobby. Conference attendees will not need to search for you because they will mix and mingle and enjoy snacks, meals and refreshments where you are. Exhibitors will enjoy connecting with potential customers and they will enjoy Bridging the Gap's fresh hot meals and all-day beverage service in a beautiful space known for its soaring 40-foot ceilings and gleaming hardwood floors – all awash in natural sunlight.  
Your Bridging the Gap Audience: The 2022 Bridging the Gap conference will draw 250 attendees from all regions of the state. We are limiting the number of exhibitors to 15 entities. We strongly encourage all in the Bridging the Gap community to register early. A waiting list will be used on a first-come, first-served basis.
Due to the hands-on nature of this conference, it will not be offered in a hybrid format.
IMPORTANT DATES
August 23
Last day to register as an exhibitor
September 6
Last day to submit logo for conference program and conference application
Last day to submit request for electricity at booth
October 24
Exhibit setup from 3:00 p.m. to 5:00 p.m.
October 25
Exhibit setup from 7:30 a.m. to 9:00 a.m.
Exhibits open 9:00 a.m. to 4:00 p.m.
October 26
Exhibits open 8:00 a.m. to 3:00 p.m.
Exhibit breakdown starts at 3:00 p.m.
NCABR reserves the right to refuse to admit or to eject from the exhibit hall or any other area leased by NCABR for Bridging the Gap any person, exhibit or thing, at the sole discretion of NCABR, in its opinion, that is not in keeping with the character and purpose of the Bridging the Gap conference.