Nearly 500 people from 70 North Carolina counties and nine states attended NCABR's sixth annual Bridging the Gap: Uniting North Carolina K-16 STEM Education conference Oct. 24-25 in Raleigh.
To view conference photos, click here.
STEM Education Awards
At the 2017 conference, NCABR presented its Distinguished Teaching Award in STEM Education to three North Carolina K-16 educators. The recipients of the award were: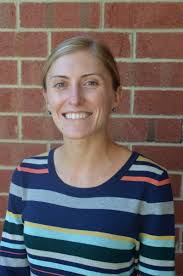 Mary Samuels, a 6th grade science teacher, science department chair and STEM coordinator at Carroll Magnet Middle School in Raleigh. Her nominators praised her embrace of Challenge-Based Learning and the integration of technology into her lessons. As a 2014 Kenan Fellow, Samuels spent a summer working with NC State's ASSIST Center, which develops nano-sized health monitoring devices, where she developed a curriculum for her students based on her experiences there.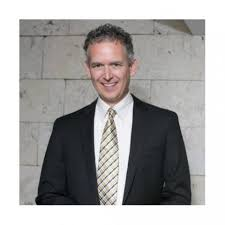 Ben Owens, a physics and mathematics teacher at Tri-County Early College High School in Murphy. After a 20-year career as a mechanical engineer with DuPont, he earned a master's degree in teaching and left the private sector to teach in rural Appalachia. At Tri-County Early College High School, Owens is the lead teacher and coordinator of the school's Project Based Learning program. Students work in teams with peers in different grade levels on projects of their own choosing that meet required standards.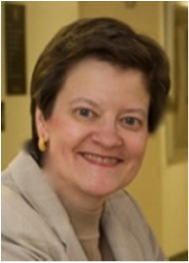 Catherine Ennis, Ph.D., was a professor of curriculum theory and development in the Department of Kinesiology at the University of North Carolina at Greensboro. She passed away in April and received the award posthumously. Her research focused on physical education in urban school settings. She received the Distinguished Alumni Award from UNCG's School of Health and Human Performance in 2009 and this year received the Luther Halsey Gulick Medal for accomplishment, innovation and leadership from the Society of Health and Physical Educators.
NCABR's Distinguished Teaching Award in STEM Education is designed to recognize higher education faculty and educators at the elementary, middle and high school levels who have made extraordinary contributions to the field of science, technology, engineering and mathematics (STEM) education.
Attendees at the October 2017 conference were encouraged to apply for the 2018 awards. Those wishing to apply for or to nominate an educator for the 2018 awards should submit an application to NCABR no later than March 30, 2018. Complete details are here.
Conference Agenda Highlights
More than 100 presentations and nearly 140 presenters from across North Carolina and beyond were a part of the 2017 conference. All corners of the STEM education community were represented — including K-12 education, higher education, industry, state government and STEM nonprofits such as museums and educational initiatives. To view the complete conference agenda, click here.
The program included inspiring keynote presentations by:
Alizé Carrère, a National Geographic Explorer and cultural ecologist. She spoke about her experiences in the field and about remarkable examples of human adaptation in her talk, "Adapt and Thrive: Living in a Climate Changed World."
Caren Cooper, Ph.D., an associate professor in the Department of Forestry and Environmental Resources at North Carolina State University. She provided a talk, titled "Citizen Science: How Ordinary People are Changing the Face of Discovery," which addressed how Citizen Science challenges old notions about who can conduct research, where knowledge can be acquired, and even how solutions to some of our biggest societal problems might emerge.
Roger Conner, a member of the Coalition for the Public Understanding of Science, a grassroots movement to achieve a national, cultural shift toward increased understanding of what science is, who scientists are, what they do, and why science matters. He facilitated an interactive session, titled: "Science & Society: Myths, Mayhem and Strategic Misunderstandings – What STEM Stakeholders Need to Know."
Scientists who participated in the Science & Society panel discussion were:
Martha A. Alexander-Miller, Ph.D., Professor and Chair of the Department of Microbiology and Immunology; Director of the Center for Vaccines at the Extremes of Aging at the Wake Forest School of Medicine.
Justin Baumann, Ph.D. Candidate, Department of Marine Sciences, University of North Carolina at Chapel Hill.
Fred Gould, Ph.D., William Neal Reynolds Professor of Agriculture; Co-Director of the Genetic Engineering and Society Center at North Carolina State University.
Additional program highlights included:
Keynote and concurrent presentations  that addressed topics such as public attitudes toward (and knowledge of) STEM; how to engage the public in STEM through citizen science; how to start a STEM program; best practices in undergraduate teaching; developing industry and community connections; reaching low SES (socioeconomic status), rural, urban and minority students; and creating collaborations that explore the interdisciplinary nature of STEM.
Hands-on and outreach expo sessions.
Dedicated exhibitor area with dozens of booths.
"Exhibitor Action Lab" sessions that provide an opportunity for attendees to connect with premium exhibitors and engage in hands-on activities using the most up-to-date STEM resources.
Poster sessions that provide conference attendees with updated information about practical, quality STEM research that interests a wide range of subjects.
STEM Unconference, which brings together attendees with similar interests for presentations, workshops, demonstrations and discussions.
The 2017 Bridging the Gap conference was sponsored by the Biogen Foundation (presenting sponsor), along with the Burroughs Wellcome Fund; the North Carolina Science, Mathematics, and Technology Education Center; National Geographic Learning and Cengage Learning; Novozymes; the North Carolina Biotechnology Center; Davidson College; UNC Charlotte's Research and Economic Development & the Charlotte Research Institute; Meredith College; North Carolina A&T State University; and the Appalachian State University Office of Research. Conference partners were the NC State University College of Science's The Science House; Public Schools of North Carolina; Kenan Fellows Program for Teacher Leadership; and the National Institute of Environmental Health Sciences.